The #1 Seduction Book of 2011!
Imagine having the ability to walk into a room and having the ability to pick ANY woman you want and get her to leave with you!  Now you can.  After testing and developing these methods for over three years, this book will literally walk you through step-by-step how to approach, attract, and seduce beautiful women...Learn More...
Partners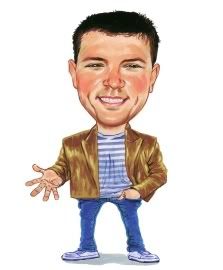 Alex Coulson Bio
"At an early age attracting women was #1 on his list of 'things to master'. He began to slowly understand that women were not looking for a 'romantic' man or a man that was funny, enjoyed long walks on the beach and liked buying women flowers, even though women say this all the time.
"Women don't know what they want" says Alex and his fellow attraction coaches agree. Consistently going out and finding what works and what doesn't was on high priority for Alex, for an entire two (2) years he was playing 'trial and error' with attracting women in the most popular nightspots in Sydney. He started teaching his friends to be more successful and then formed Dating Workshops to help train guys of all ages. Alex says "Men normally are interested in these skills however many are embarrassed to admit they need help in this area, so they suppress the problem and it only gets worse".
As the founder of Dating Workshops Alex believes that attracting women is an ability that can be taught to anyone no matter what their income, looks or nationality. Withes immense understanding of attraction theory, cocky wit, playful demeanor and his refined style he naturally attract women to his side.
Alex shares with you his secrets on how to attract the women of your dreams. Possessing an innate eye for fashion he will get you styled up and feeling full on confidence in no time. Alex instructs men how to 'game' using a simple and unique style."
---
Articles
Where To Pick Up Women - Great Places To Meet More Women
Tips for Curing Approach Anxiety
Where To Pick Up Women - Great Places To Meet More Women
---
---